Terms of Use & Policy
This website and the Expert SEO Content Writer Course is maintained and owned by © Julia McCoy.
Using and viewing this website, including but not limited to any resources, materials, services, videos, e-newsletters, emails, blog posts, or any other communications made through it, means you agree to and accept the following disclaimer.
If you do not agree with the following, stop and do not continue using or accessing this website and the course materials.
1. The Information Provided Is for Educational Purposes Only
The information you'll find on this website is provided for educational purposes only. It is not provided for any intent other than self-education and/or self-help for you, the reader/student.
2. We Do Not Offer Financial or Legal Advice
This website does not provide legal or financial advice, nor is it intended for use as a substitute for advice from a lawyer, legal advisor, or financial advisor.
3. You Are Personally Responsible for Your Use of the Information Provided
Using this website and the information provided means you acknowledge you are solely responsible for what you get out of it, or how you choose to use it.
4. You Assume All Risk for Applying the Information Provided
There are inherent risks involved with most actions. By using this website and the provided information, you acknowledge that you assume all risk for the possible outcomes.
5. We Do Not Guarantee Success
We cannot and do not guarantee success for anyone who uses the information provided on this website. Success is dependent on too many various individual factors, and we cannot predict it for anyone. You acknowledge your success with any information from this website depends on your individual work ethic and circumstances.
6. Testimonials Are Illustrative Only
Testimonials are presented not as guarantees, but rather as examples of what is possible with successful completion of my courses. They are provided for illustrative purposes only.
7. Earnings Disclaimer
Examples of income, earnings, or revenue presented on this website are examples only. They are not guarantees for your own future income if you use and apply the information provided. You acknowledge that we are not responsible for your success or failure in regard to earnings. This holds true for any actions you may choose to undertake because of what you learned, saw, or read on this website.
8. Course Usage Policy
Course enrollments are for one person only, unless otherwise stated by the course site owner. If you do not have explicit permission from the site owner for sharing your login, please buy another seat if you need to add another person. Anyone caught with multiple user login attempts on one account will be immediately deleted, removed and banned from the course without a refund.
9. Course Refund Policy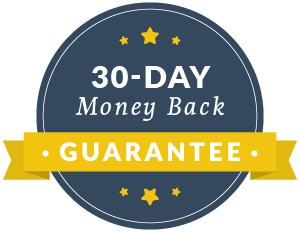 It's up to YOU to put in the work. We've done everything possible to make this the simplest and best course on the subject, and we know it works because it's the exact same methodology that the instructor has practiced in her own agency, internally for over seven years. You can receive live feedback from our team and Julia inside.
However, if you're on the fence, we want to give you every chance to buy with 100% confidence. I'm 100% confident you'll love this course—so much so that I'll give you a full refund within 30 days, provided you accessed 5% of the course or less. This course isn't for people who want to take my exclusive training, download my proven templates, use the bonus codes to my referral programs, see all the examples, then use this information to boost their profits or their clients, finally just to demand a refund to save some money. (Don't enroll if that's what you plan on doing.) My course also isn't for people who aren't willing to put in the work. If you put in the effort, I firmly believe every single step you need to learn successful SEO writing is contained in this training. I want to give you the time necessary to try out my systemized steps and implement your skills, and I'm more than confident this training will work for you! I've trained hundreds of writers in my agency for the past seven years, and I'm confident this program is just what you need if you're looking for an intensive SEO writing course.
Monthly Membership fees are non-refundable and are charged automatically on each renewal date (i.e. monthly), for three consecutive months. You may not ask for a refund or cancel your monthly membership fees if you have accessed 10% or more of the course content. If you do cancel or default on a monthly payment (we receive a bounce-back), your course enrollment will immediately be deactivated and you will be removed from the private Facebook community.
Students caught sharing or disseminating course lectures, content, workbooks and information after receiving a refund will receive a notice from our legal team. If the infringement persists, we will not hesitate to sue for copyright infringement.
10. Course Discount Policy
You may not request a retroactive coupon discount applied at any time. If you have a coupon, use it at enrollment.
Requests for retroactive discounts will be denied.
11. Terms
By accessing this School, you are agreeing to be bound by these Terms of Use, all applicable laws and regulations, and agree that you are responsible for compliance with any applicable local laws. If you do not agree with any of these terms, you are prohibited from using or accessing this site. The materials contained in this School are protected by applicable copyright and trademark law.
12. Use License
Permission is granted to temporarily download one copy of any downloadable materials on the School's website for personal, non-commercial transitory viewing only. This is the grant of a license, not a transfer of title, and under this license you may not:

modify or copy the materials;
use the materials for any commercial purpose, or for any public display (commercial or non-commercial);
attempt to decompile or reverse engineer any software contained on the School's web site;
remove any copyright or other proprietary notations from the materials; or
transfer the materials to another person or 'mirror' the materials on any other server.

This license shall automatically terminate if you violate any of these restrictions and may be terminated by Company at any time. Upon terminating your viewing of these materials or upon the termination of this license, you must destroy any downloaded materials in your possession whether in electronic or printed format.
13. Disclaimer
The materials on the School's website are provided 'as is'. The School makes no warranties, expressed or implied, and hereby disclaims and negates all other warranties, including without limitation, implied warranties or conditions of merchantability, fitness for a particular purpose, or non-infringement of intellectual property or other violation of rights. Further, the School does not warrant or make any representations concerning the accuracy, likely results, or reliability of the use of the materials on its website or otherwise relating to such materials or on any sites linked to this site.
14. Limitations
In no event shall the School be liable for any damages (including, without limitation, damages for loss of data or profit, or due to business interruption) arising out of the use or inability to use the materials on the School's website, even if the School or an authorized of the School has been notified orally or in writing of the possibility of such damage. Because some jurisdictions do not allow limitations on implied warranties, or limitations of liability for consequential or incidental damages, these limitations may not apply to you.
15. Revisions and Errata
The materials appearing on the School's website may include technical, typographical, or photographic errors. The School does not warrant that any of the materials on its web site are accurate, complete, or current. The School may make changes to the materials contained on its web site at any time without notice. The School does not, however, make any commitment to update the materials.
16. Links
The School has not reviewed all of the sites linked to its website and is not responsible for the contents of any such linked site. The inclusion of any link does not imply endorsement by the School of the site. Use of any such linked website is at the user's own risk.
17. Site Terms of Use Modifications
The School may revise these Terms of Use for its website at any time without notice. By using this website you are agreeing to be bound by the then current version of these Terms of Use.
18. Governing Law
Any claim relating to the School's website shall be governed by the laws of the School Owner's home jurisdiction without regard to its conflict of law provisions.